J.McLaughlin
Men's and women's classic American sportswear and accessories in elegantly comfortable surroundings. To distill their proprietary sense of style, the brothers McLaughlin focused their vision on a rich tapestry of iconic American classics and re-imagined the fundamentals to create a look and brand uniquely their own. The result is more about style than fashion: straightforward and unpretentious, with a keen attention to fit and detail.
Phone:

769.524.6788

Location:

Suite #122

Hours:

Monday - Saturday 10am-6pm; Closed Sunday

Website:
In-Store Sales & Events: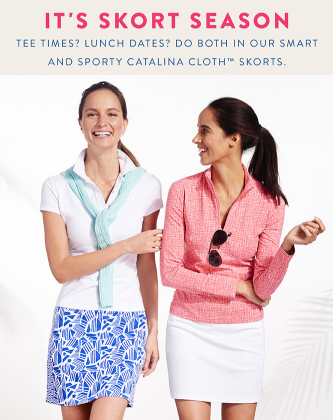 Discover styles for on and off the court. Shop our great skorts in store today.
Expires: February 22, 2017
Receive updates, sales and special offers!
Connect with Us